Do you need outdoor steps?
Your homes' steps must be safe as well as attractive. You will likely only have to rebuild your outdoor steps one time while you own your home. I can help you to make them exactly what you want.
- Sean Vorndran, Owner

Choice

Masonry
Why
Choice

Masonry's high quality steps are beautiful and last.

Sometimes, outdoor stairs are damaged by weather. Often, it's just from years of wear-and-tear. We can help you design concrete steps, stone steps, brick steps and more that complement your home, are incredibly durable and make you proud each time you enter your home.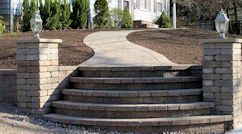 Steps Design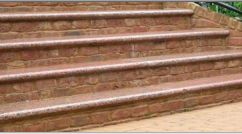 Brick Front Steps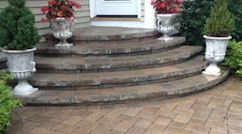 Stone & Paver Steps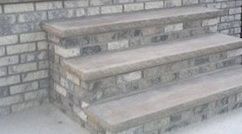 Beautiful & Spotless Installations
Steps Design and Installation
We have experience with many different variations to make your new outside stairs suit your needs. From simple, functional set of outsides steps to more elaborate and beautiful designs, we can help you design exactly what you want, with a speciality in:
concrete steps
stone steps
brick stairs
granite steps
blue stone steps
marble steps
slate steps
sandstone steps
front steps
back steps
Steps Repair
One of the services we provide is steps repair. We will evaluate your currnet steps and assist you in the best course of action.
Are you looking for a step contractor near you?
Choice

Masonry serves the following and surrounding areas.
Clark
Colonia
Fanwood
Garwood
Linden
Mountainside
Rahway
Scotch Plains
Springfield
South Plainfield
Union
Westfield
Why
Choice

Masonry is considered the outdoor steps contractor in Union County

For over 15 years, Choice Masonry has built a top-notch reputation on its solid, but elegent steps design and spotless installation. Whether you are repairing your current steps or would like new ones, contact the steps installation experts at Choice Masonry for a FREE consultation and estimate.